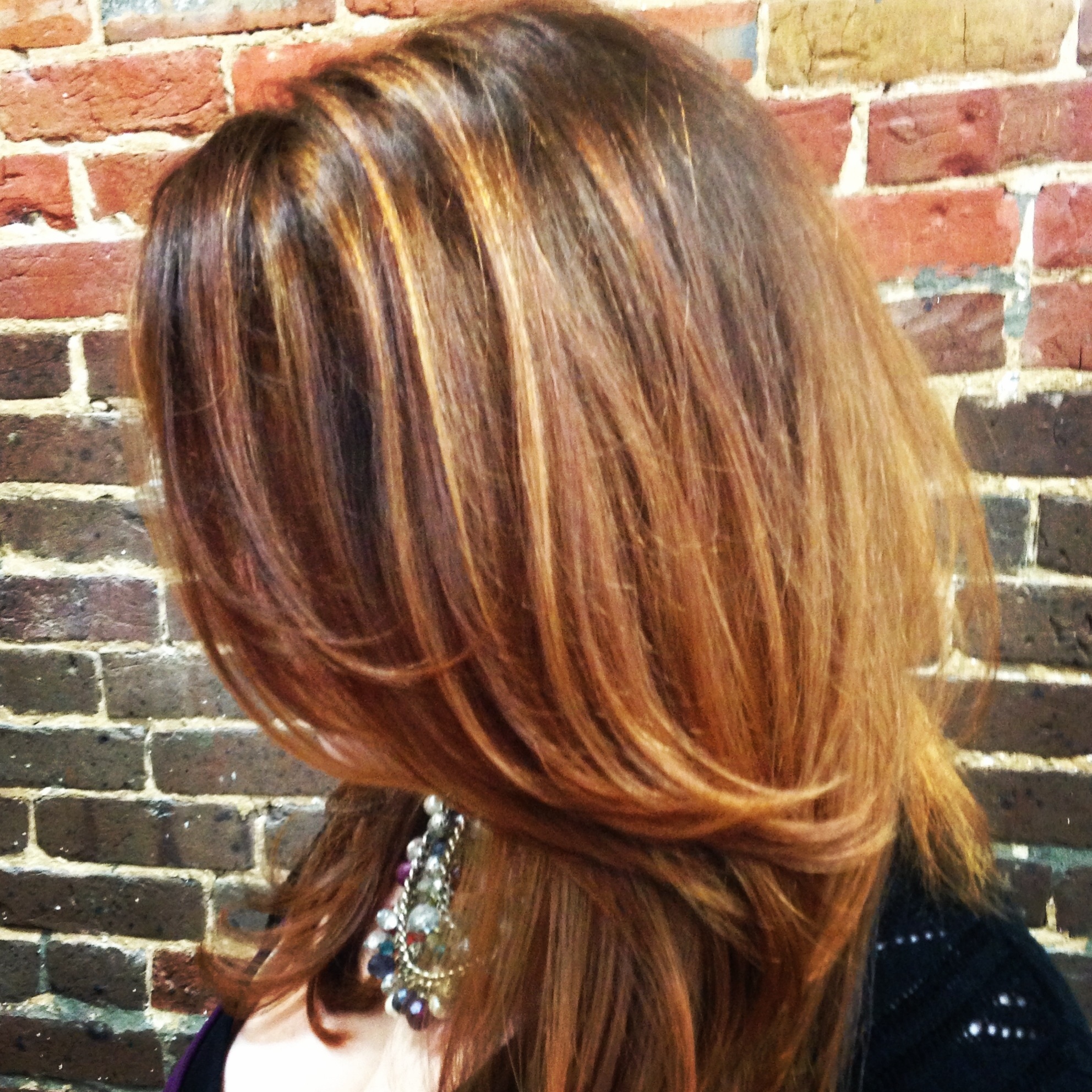 I had the pleasure of doing, Molly's hair today. This is by far one of my favorite reds that I have ever done!
She came in with an ashy level 5.5 roots and faded out Redken Shades 5RV. It looked like a 6NB with red undertones.
With a twitch of my wand wa-la. Just kidding.
1) I applied Wella Kolestone 6/0 and a touch of 7/43 with 20 Vol developer on her roots.
2) While that was still on her roots I foiled a few vertical highlights around her face. Alternating between Blondor with 20 Vol and Wella Kolestone 7/43 with 30 vol.
3) Next, while all of this was still on her hair I brought her to the shampoo bowl to do some ombré on the rest of the hair that was out of the foils. I used Blondor with 100vol Developer and gradually worked my way up.
4) Once I was satisfied with the ombré I rinsed that bleach out and waited until the blonde in the foil was about a level 9.
5) I shampooed all of this color out and really towel dried the hair so that I could do a glaze using Redken Shades 8c all over for 10 min.
6) I cut some long layers and there you have it!