I have a huge passion for the Keratin Complex Treatment. It dramatically changed my appearance and gave me confidence to style my hair again.
I don't know if it was hormones, age, kids, weather, who knows, but I hated my hair. I even started looking online for wig options. I am not joking. I would style my hair and feel beautiful and then the second I walked outside it was a curly mess.
Do I need to remind you of the fact that I am a hair stylist. I get paid to do this. I get paid to show you how to style your hair. Well, I was not able to figure my hair out.
It was my 10 year reunion woot woot and what would mother nature do me….make it rain! My hair looked like a frizz ball by the time I got to the restaurant. I'm not one to be totally into my looks, but I even jokingly posted on our classes FB page that I wasn't going to attend because my hair was frizzy.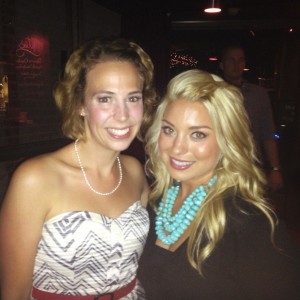 I was at the Behind The Chair Hair Show for classes in New Orleans with my BFF.  THERE WAS A LOT OF RAIN!! I would leave the hotel room and feel like all of the other stylists were questioning my profession. I walked around the room amazed that everyone's hair wasn't frizzing up like mine. Surely there had to be another curly haired person in here. NOPE IT WAS ONLY ME.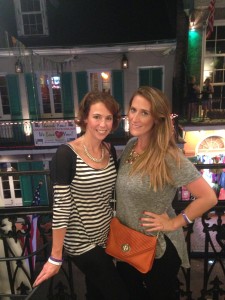 My hair wife had done this treatment on a lot of clients and finally convinced me that this was my ticket to shiny, amazing, straight hair!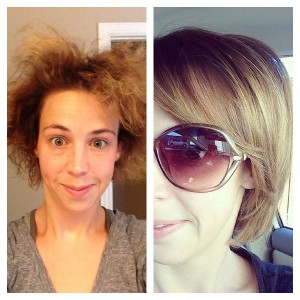 On the left is a picture of my hair after power drying it before I had the Treatment. On the right is a picture of my hair power dried (with a little round brush action to the bangs) after the Treatment.
This picture was taken one month into my treatment. It still styled easily and beautifully.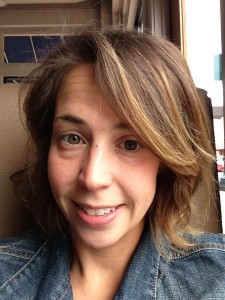 This is my hair 2 Months into the treatment. Still easy to style. Still shiny, but I was able to have that and still get a little volume and movement.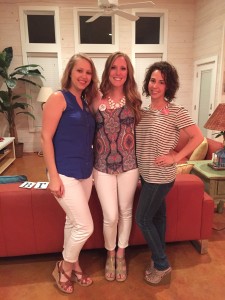 This is my hair 4 Months into the treatment. At the beginning of the 4th month I noticed my treatment was almost non existant, so I began washing my hair with regular shampoo (it was not sodium chloride/sulfate free) to remove the rest of the treatment from my hair. As you can see my curls came back!! Which was why I was hesitant to do the treatment in the first place. As much as I loathed my curls….I also love them!! So I was glad to know they weren't gone for good.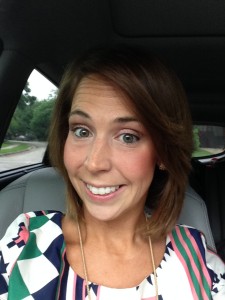 Now it's been 5 months since the first time I did my treatment and it's back!! I couldn't live without it. This was the night of my brother's wedding rehearsal and dinner. There was a torrential down pour & look at my hair! BRING ON THE RAIN!
Here are a few of my clients: