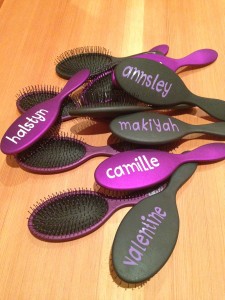 Do you remember that rule "NEVER BRUSH YOUR HAIR WHEN IT IS WET!"?

It's not true when it comes to the Wet Brush. My favorite tool in the salon FOR EVERYONE is this Wet Brush. It detangles without ripping or pulling your hair.
I love it so much that I gifted it to all of the girls in my daughter's dance company. Win!