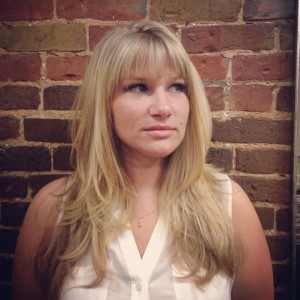 This client happens to be a dear sweet friend of mine. I've been doing a foil highlight and tone with 10/81 and 4.0 for the past 3 years. She came in one day when I was finishing up a client that looked basically similar to the picture below and she was determined that she wanted it.
I told her she was crazy and she would have a heart attack If I made her hair look like that. Because it was a whim, I told her she had to think about it and we'd do it the next time if she was still serious. Well 2 weeks before her next appointment she says "You are doing it. I want a huge change, but I am moving so someone else has to be able to maintain this. ahh!"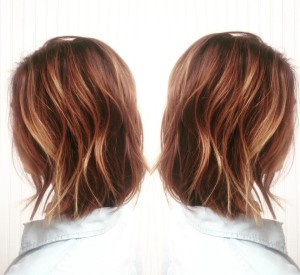 She came in and what I ended up doing was:
Crown Low lights of
Formula A 6/74 and 20
Formula B 7/0 and 6/0 with 20 (Never touching the hair past the midshaft)
And balayage everywhere else.
I toned her with Redken Shades 9V and Processing Solution.
Finished with Serie Expert Absolute Repair Conditioning Treatment.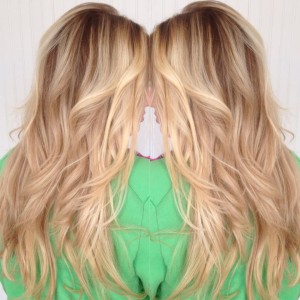 Cut lots of short crown layers.
Styled by curling with at 1.25″ Curling Iron
She LOVED the results and I felt like because I knew her personality I knew she didn't want to go from a natural level 8 to a level 6. Know your clients and know how far they really want to go when they want a change.
That being said…if she ever comes in town we might just go for it. Right girl 😉